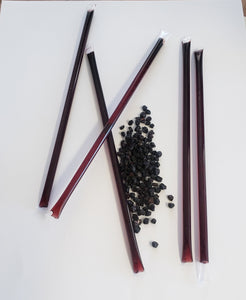 Carefully infused raw honey and elderberries make a perfect on the go immune support aid. 
Elderberries are LOADED with anti-oxidants, vitamin C, and anti-inflammatory properties to name a few.
This sweet, beneficial and supportive honey stick is a guilt free way to get your sweet on!
Great afternoon pick me up, cough quieter and natural immune support. 
Add them to stocking stuffer or basket filler list!