Elderberry Syrup
Elderberry syrup, another excellent functional food! It has been used to support wellness for thousands of years; alongside ginger, cinnamon and honey; also known as functional foods. It is most commonly used for colds, coughs, influenza and seasonal allergies*.
Most elderberry products found on store shelves are loaded with refined sugar and artificial preservatives. Our elderberry syrups are made to order with organic ingredients and our local honey that the bees work hard to provide.
Our products do not contain any artificial ingredients, including thickeners, preservatives or artificial colors. We preserve the known benefits of raw honey by only adding it to cooled elderberry liquid. Our products are not canned, hot poured or made using a pressure cooker. 
Our elderberry syrup requires refrigeration since we do not heat process or add preservatives. Our syrups are made weekly in small batches and shipped right away. The syrup will stay fresh during it's travels to you in the insulated bag. Please place your syrup in your refrigerator to preserve the freshness and quality of the product as soon as it arrives.
Buy now
Syrups and The Like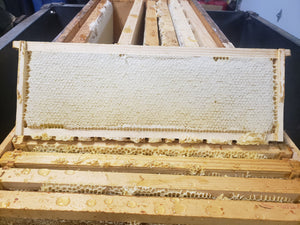 Made With Local Honey
This option uses local honey as the sweetener and health benefit boost. 
Buy now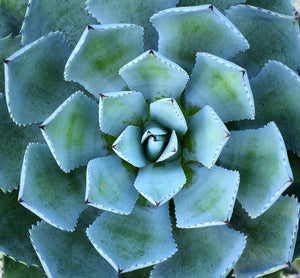 Honey Free Syrup
Honey free version of original recipe. This makes a perfect option for children under 1, and those requiring a low-glycemic index. Agave syrup is used in place of honey. 
Buy Now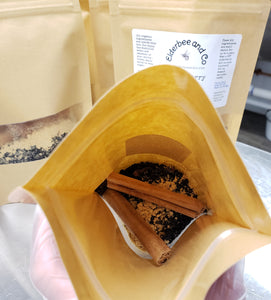 DIY Elderberry Syrup Kit
You supply the water, honey (or sweetener of choice) and make your own elderberry syrup when needed. This DIY kit is shelf stable for up to 1 year in your food pantry. A great option for those that prefer to do things themselves or just want to know they always have a immune boosting option on the ready.
Buy now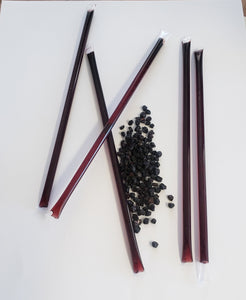 The Like (other great products)
Here is were you can find other great items that are either made by myself or other beekeeping, small business, wellness minded people.
I hope you find these items delicious, supportive and just what you are looking for.
5 out of 5 stars    

Tastes amazing and very prompt shipping! Thank you so much!

Kiesha J.
5 out of 5 stars    

Reorder. I have been taking a tablespoon a day to fight off viruses and to keep my immune up during the COVID19 pandemic. Tastes good and fast shipping. As a breastfeeding mom, I feel good knowing I am taking an all natural, organic supplement.

Brandy
5 out of 5 stars.

I take this syrup every other day and I love the taste. My overall daily wellness has improved. I am 77 and don't want to go without this purple wonder juice!

Charlie C.
The Important Stuff
Disclaimer
*THESE STATEMENTS HAVE NOT BEEN EVALUATED BY THE FOOD AND DRUG ADMINISTRATION. THESE PRODUCTS ARE NOT INTENDED TO DIAGNOSE, TREAT, CURE OR PREVENT ANY DISEASE. 
If you are pregnant, nursing, or have a known medical condition, you should consult with your healthcare provider before starting new dietary supplements.
Return Policy
Due to the nature of the product returns are not accepted. I am committed to my customers and will always stand behind the products I make. Every product is inspected for freshness and a secure seal. However, if you happen to receive a damaged package, please take a photo of the damage to the box and its contents. I will always do my best to correct a problem. Please send your emails to theelderbee@gmail.com
Contact Info
Manufactured in Ontario, NY
For assistance, email us at: theelderbee@gmail.com
585-213-2292